If you're looking to move forward in your career, it's important to have a vision for your future.
Feeling like you're not achieving enough or not knowing your life purpose is normal. Most of the time, these problems start at work, but it can be surprisingly easy to get back on track and do what you love. And we can help you with that!
Many people don't realize how much your job choice affects your happiness in the long run. This masterclass is for anyone who hates going to work in the morning and knows they could be doing better but doesn't know how.
This 75-min masterclass will equip you with applicable tools for your professional growth, regardless of whether you're just entering the workforce, seeking a major career shift, or simply seeking a more fulfilling position.
Goals for your life and career
Discover your perfect job
What to do if you are rejected for your dream job
Practical tips to get started with self-employment
Find how your personality type affects success and happiness

And many more!
This masterclass is taking place on Tuesday, August 30th, 2022 from 3:00 PM – 4:15 PM Western Indonesia Time/ 4:00 PM – 5:15 PM Central Indonesia Time.
This masterclass is free–use this opportunity to learn as much as you can!
Are you ready to land your dream job?
Let us help you find your purpose.
This masterclass is developed by a passionate expert with an extensive track record in his fields. 
We believe in the power of sharing knowledge and experience generously, and our mentors and trainers will elevate your learning experience from great to amazing, pushing you to achieve excellence.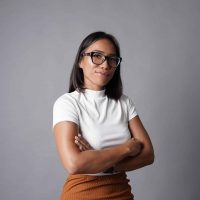 Yova Beltz
Education & Lifestyle Content Creator on TikTok with 470K followers, Experienced Human Resources and Learning + Development Professional
Fill in the registration form below and get the opportunity to get a hands-on career coaching from an expert!