About Remote Skills Academy
The Remote Skills Academy is an impact-focused education platform. We empower Indonesian youth to reimagine their future, reskill and upskill via digital courses, build successful remote careers and live life on their own terms.
We offer remote skills courses and masterclasses on topics like Virtual Assistance, Web 3.0 Community Management, Project Management, Digital Marketing & more.
RSA is a social enterprise by Livit, a company which has built startups and successful remote teams for over 10 years. We are headquartered in Sanur, Bali, Indonesia. We aim to equip existing workers and youth in Indonesia with country-appropriate and culturally-relevant digital literacy skills and vocational training opportunities. We currently operate in Indonesia, and run project-based initiatives in Thailand. We are at a growth stage and planning to scale up our program to expand to other countries in Southeast Asia.
As a social enterprise, all our revenue goes directly back into our work. We charge fees for some of our courses, because we have noticed this keeps our students engaged and committed. But we only charge what people can afford. Overall this pays for about 30% of our costs. So we need funding in order to achieve our goal: to increase digital literacy in SouthEast Asia and create equal chances of employment opportunities worldwide. Let's do this together!
With the academy, we are also supporting the United Nations Sustainable Development Goals (SDG's). The SDG's are at the core of the United Nations' 2030 Agenda for Sustainable Development, and we are proud to commit to these SDGs as guiding principles for our own sustainability initiatives. With RSA's activities we in particular support:
SDG #4: Quality Education
'Ensure inclusive and equitable quality education and promote lifelong learning opportunities for all'
Since 2020 we've created 20+ digital courses aiming to reskill and upskill Indonesian youth aged 20 to 48 years, with average rating of 9.2 out of 10
SDG #8: Decent Work and Economic Growth
'Promote sustained, inclusive and sustainable economic growth, full and productive employment and decent work for all'
Through our practical digital courses serving in-demand markets such as Virtual Assistant, Project Management, Digital Marketing, etc, we offer an opportunity for Indonesian youth to tap into global opportunities with higher income.
SDG #9: Industry, Innovation & Infrastructure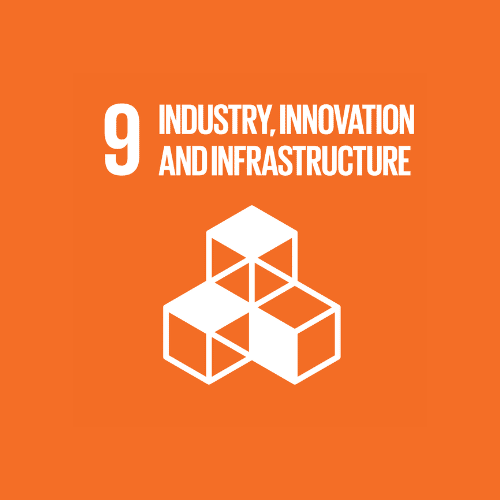 'Build resilient infrastructure, promote inclusive and sustainable industrialization and foster innovation'
We are providing future skills courses to anticipate the demand in the Web 3.0 space with topics such as 'Community Manager for NFT' and 'Smart Contract with Solidity and Clarity'. We will continue to create programs based on market demand.
SDG #10: Reduced Inequalities
'Reduce inequality within and among countries'
Our courses inspire students to be remote workers and access global opportunities. Most of our alumni have the chance to work for companies based in Singapore, Europe, or USA, working from their hometown in Indonesia. This was life-changing during the pandemic as many Balinese people lost their jobs in the tourism industry. Remote work has become an equalizer; anyone can get any job now, not just 10-15 km from where they live. Furthermore, through our mentorship, coaching and internship initiatives, opening the door to networking events with potential employers, and the guidance in job-seeking we offer our students after graduation, we also help increase opportunities for jobs and income.
SDG #11: Sustainable Cities & Communities
'Make cities and human settlements inclusive, safe, resilient and sustainable'
Our alumni stories are inspiring. Many have changed careers from hospitality to the technology industry as remote workers. They have collectively empowered their families and communities to live better.
Every South East Asian young person has the opportunity to learn to work remotely, access opportunities and have a global career at their fingertips.
Challenge and reinvent what Indonesian people think is possible in terms of their future careers, building businesses and working remotely with anyone in the world

Produce and introduce high-quality future skills education programs to anticipate the need of the everchanging innovative world
To be SouthEast Asia's #1 top of mind for remote work education; successful in equipping talented youth in the region with digital skills, so they can make a better living and express themselves, while at the same time helping entrepreneurs to focus on their business key metrics.