AI-Powered Marketing Assistant Course
Revolutionize your marketing game with the
AI-Powered Marketing Assistant Course.
Recorded course available
Sambil menunggu live coursenya tersedia kamu bisa menonton recorde coursenya juga terlebih dahulu.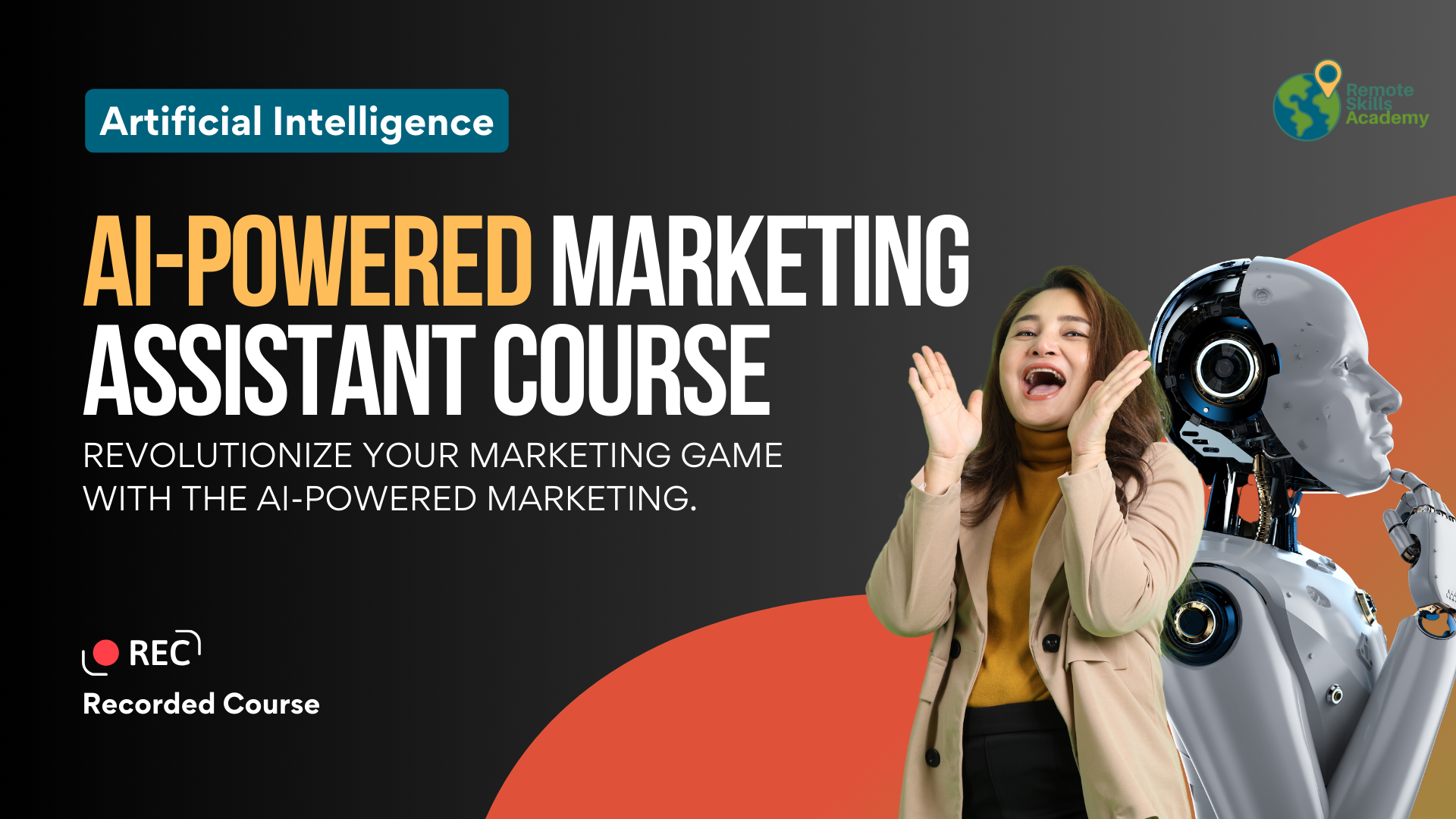 Unlock the full potential of AI in marketing.
AI enhances marketing by bringing efficiency and precision to the decision-making process, resulting in successful campaigns and growth for your business.
Welcome to the AI-Powered Marketing Assistant Course, designed for remote workers looking to enhance their marketing expertise. In today's competitive business landscape, being equipped with advanced AI skills is crucial for success, both as a remote worker and in marketing efforts.
Our comprehensive course provides the knowledge and practical skills needed to incorporate AI into your marketing strategies, helping you work smarter and faster while delivering top results for your clients. Whether you're an experienced marketer or just starting out, this course will help you increase your value as a marketing assistant and achieve your career goals in the dynamic field of marketing.
Course date: February 27th – March 10th, 2023 (5 times per week)
The benefits of AI for a marketing assistant are countless, including: 
Who is AI-Powered Marketing Assistant Course for?
This course is for YOU if...
This course is NOT for you if...
ARE YOU READY TO WORK SMARTER THAN EVER?
The AI-Powered Marketing Assistant Course takes place over 2 weeks from February 27th – March 10th, 2023.
I feel lucky to join this course. the mentors was very communicative and helpfull. The information also very easy to understand. Thank you !
Hi, I really enjoy joining the course. If you are not only searching for the best course material but also a supportive community , great ambience of online study and expert mentor. This is for you, Guys!
Da best. Thanks Remote Skill Academy !!!
You are:
An Indonesian citizen with an intermediate level of English, laptop/PC (or unlimited access to it), phone, basic PC skills and high motivation.
Training sessions & workshops:
Live lessons: Monday to Friday from 4:00 PM to 5:30 PM (Western Indonesia Time)
1-on-1 consultations:
Monday to Friday (March 13th – March 17th, 2023)
This course is developed by a team of passionate experts with an extensive track record in their fields. 
We believe in the power of sharing knowledge and experience generously, and our mentors and trainers will elevate your learning experience from great to amazing, pushing you to achieve excellence.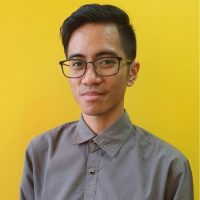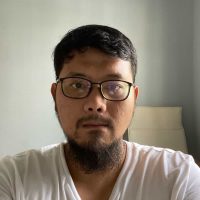 Arham Haryadi
SEO Specialist at Ayoconnect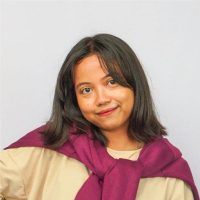 Della Miranti
Social Media Manager at Remote Skills Academy
Pitra Satvika
Founder of PT Strategi Optima
Lia Sadia
Chief Marketing Officer at Remote Skills Academy
READY TO TAKE THE FIRST STEP TO A SUCCESSFUL CAREER AS A TECH SAVVY MARKETING ASSISTANT? ENROLL NOW!
Fill in the registration form below and get the opportunity to become a top-notch AI-Powered Marketing Assistant!