The Remote Skills Academy is an impact-focused project by Livit. 
We aim to provide an opportunity for you to thrive in the new realities of work. We will guide you through remote work tools, teach you new skills, and ultimately help you build a successful digital career.
Business English course is taking place from July 19th and it is the perfect opportunity for those who want to develop their business skills while learning English. 
The main purpose of the course is to help you quickly acquire the necessary terminology for business communication, and is also designed to make you feel comfortable speaking in a foreign language, to overcome your barriers, and to make you speak freely.
The Business English is a 3-month course focused on speaking practice. 
Materials for this course are specially created by an English language center, Beka's School and its international team of teachers.
The topics covered in this module:
Business small talk

Presentations

Polite communication in English

Pitching ideas

Talking on the phone

Writing e-mails

and many more!
Indonesian citizens with an intermediate/ B1 level of English, laptop/PC (or unlimited access to it), basic PC skills and high motivation are welcome and encouraged to apply for this course.
This is a 3-month course and classes will take place each week on Tuesdays and Thursdays at 7 P.M. to 8.30 P.M. Bali/ Singapore time (6 P.M. to 7.30 PM Jakarta time)
The sessions are taught live, online, and there is ample time for questions as well as consultations and mentoring.
The fee for the course is:
IDR 1,300,000 per month (IDR 3,900,000 in total) (VAT inclusive).
This course is developed by a team of experts with an extensive track record in their fields.
We believe in the power of sharing knowledge and experience generously, and our mentors and trainers will elevate your learning experience from great to amazing, pushing you to achieve excellence.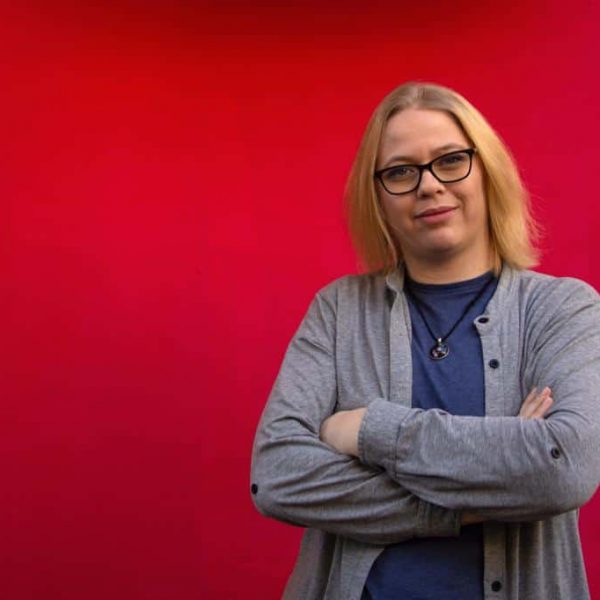 Fleur Swemmer
A native English teacher with up to 10 years of international teaching experience (including South East Asia). She is currently living in Georgia and she's mostly focused on online teaching, it's methodology and more specifically, on online business speaking course.
Check out our upcoming courses and get the opportunity to become a top-notch remote worker!
Support a (future) remote worker
We receive many applications from highly motivated students who can't cover the Academy fees. Because our HQ is in Bali, we were initially inspired to create these courses to retribute our Indonesian community. Help us empower others to build successful careers by giving them the opportunity to learn a new skill.