Conversion Rate Optimization (CRO) Strategy for Startups/SMEs Masterclass
Two years after the epidemic began, small businesses in Bali have noticed a growth in interest and traffic to their businesses that is promising. However, improving the conversion rate of those traffic to revenue needs a different type of strategy. We want people to take action before leaving your website or social media, and CRO strategy maximizes the value of your site and turns existing traffic into leads and sales.
Date: Tuesday, June 21st, 2022
Time: 14:00 – 16:00 Central Indonesia Time
Location: Livit Hub Bali Rooftop, Sanur
Topics: 
Understanding your customers. Target audience and user journey building to identify which channels to invest in.
Website content fundamentals to support user experience and maximize website conversions 
CRO fundamentals. Why conversion optimization is important? How to get/access your data? How to use it? What to focus on?
How to read your website data and interactions using heat mapping, Google Analyics, etc
Experiment design using Google Optimize's built-in design interface with no coding necessary
A/B Testing. We will set up an actual A/B test in the workshop.
UX and CRO best practices and case studies based on years of experience and experimentation through Chykalophia
Pay as you wish, all proceeds go to supporting Remote Skills Academy, an impact-focused education project where Indonesians learn to work remotely and build careers online.
Contact us for more information
This masterclass is developed by a passionate expert with an extensive track record in her fields. 
We believe in the power of sharing knowledge and experience generously, and our mentors and trainers will elevate your learning experience from great to amazing, pushing you to achieve excellence.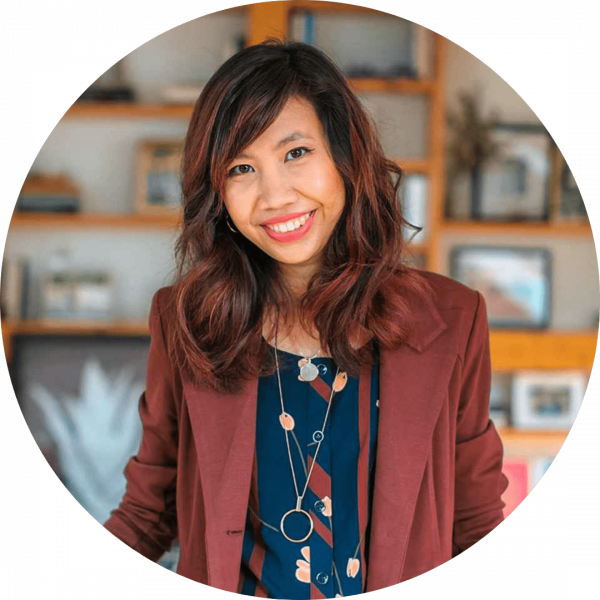 Ari Krzyzek
CEO and Head of Strategy at Chykalophia, a digital brand consultancy based in Chicago, USA, helping Femtech DTC & women-led brands transform their website into a goldmine.
Fill in the registration form below and start getting leads and sales!