No-Code Web Design Journey
The Remote Skills Academy is an impact-focused project by Livit. 
We aim to provide an opportunity for Indonesians to thrive in the new realities of work. We will guide you through remote work tools, teach you new skills, and ultimately empower you to build a successful career.
An expert web designer will teach you how to become a web design freelancer without writing a single line of code.

This event has already passed. 
Check out our other upcoming courses and pre-apply.
The No-code Web Design Journey is a 2-week course.
The goal of the course is to learn how to be a web design professional without knowing how to code, by getting familiar with the most popular website builder and creating a website from scratch.
The curriculum includes topics such as:
1. The Freelancer's Journey (2h)

Getting clients

Design principles
2. WordPress Crash Course (2h)
Getting started with WordPress CMS

Getting started with Guttenberg Editor
3. Elementor Crash Course (2h)
Getting started with Elementor Page Builder

Elementor free vs Elementor PRO
4. Build your Portfolio website (6h over 3 days)
Using WordPress and Elementor PRO to create a 4-page website
The sessions are taught live, online, and there is ample time for questions. 
You are:
An Indonesian citizen with Intermediate level of English, Laptop/PC (or unlimited access to one), good to very good internet connection, intermediate PC skills and you complete the short pre-requisites below. 
Pre-requisites:
Course format
Training sessions & workshops: Monday, Wednesday and Friday from 5:30 PM to 7:30 PM (WITA/Singapore Time). All sessions are taught live, online.
Group coworking and consultation/ private Q&A time will be scheduled on Tuesdays and/or Thursdays. Between sessions, you will be assigned homework, to practice what you learned.
Tool:
We will use Elementor to practice building websites in this course. Access to and practice in Elementor Premium will be free of charge during the duration of the course. You will need to create your own Elementor account to build websites for clients after the course is over (free for basic features, Premium starting at 49$/ year).
The fee for the course is:
750,000 IDR (including 10% VAT) for Indonesians*
100 USD for foreigners (50% of the fee goes toward supporting a scholarship for an Indonesian participant)
*If you are Indonesian, highly motivated to participate, but unemployed or otherwise unable to cover the fee, please let us know, and you will be considered for a scholarship.
This course is developed by an expert with an extensive track record in his field. 
We believe in the power of sharing knowledge and experience generously, and our mentors and trainers will elevate your learning experience from great to amazing, pushing you to achieve excellence.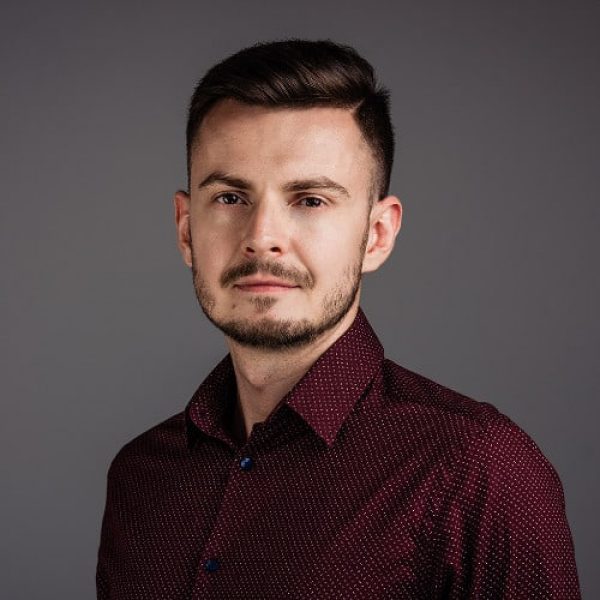 Gabriel Marusca
Gabe is the founder of Digital Finest, an agency focusing on bespoke web solutions. He's known amongst his clients for his professionalism and dedication for showcasing the absolute best in a client's brand.
Check out our upcoming courses and get the opportunity to become a top-notch remote worker!
Support a (future) remote worker
We receive many applications from highly motivated students who can't cover the Academy fees. Because our HQ is in Bali, we were initially inspired to create these courses to retribute our Indonesian community. Help us empower others to build successful careers by giving them the opportunity to learn a new skill.