Online Business Management Course by Remote Skills Academy
Play a bigger game with your clients and earn more as an online business manager!
Online Business Manager (OBM) adalah seorang profesional yang bekerja dari rumah dan bertanggung jawab untuk memastikan sebuah proses dan sistem bisnis dilakukan secara benar di waktu yang tepat. Ketika seorang pemilik bisnis/entrepreneur tidak dapat lagi mengembangkan bisnis mereka sendiri, mereka mencari OBM untuk membantu mereka. 
Selama 10 tahun terakhir, kebutuhan akan OBM telah berkembang pesat, dan virtual assistants berkesempatan untuk mengambil lebih banyak tanggung jawab dan menghasilkan lebih banyak uang dengan menjadi OBM.
Kali ini, Remote Skills Academy akan membuat mimpi kamu sebagai OBM menjadi kenyataan, karena kamu dapat belajar mengenai online business management bersama kami!
Tanggal kursus: 14 November – 25 November 2022 (2 minggu).
Remove the limit on how much money you can make by giving business owners the professional services they need but can't find.
Take charge of your life, make a lot of money, and build a business that fits your goals and lifestyle.
Melakukan pekerjaan bermakna yang menantang dirimu
Bangun bisnis yang aman dan berkelanjutan, dimana kamu melakukan pekerjaan yang kamu sukai, dengan klien yang kamu pilih!
Mendapatkan kehidupan yang lebih baik
Pemilik usaha kecil membutuhkan dan bersedia membayar untuk keterampilan dan kepemimpinan seorang OBM.
Bekerja dari mana pun kamu inginkan, sesuai jadwal yang kamu inginkan
Jadwalkan hari kamu sesuai keinginan diri kamu sendiri. Capai work-life balance dengan dengan gaya hidup yang bebas dan fleksibel.
Untuk siapakah kursus Online Business Management ini?
Kursus ini PAS untuk kamu jika...
Kursus ini TIDAK PAS untuk kamu jika...
Launch your OBM business the right way!
Kursus ini diadakan selama 2 minggu, dari tanggal 14 November – 25 November 2022.
I feel lucky to join this course. the mentors was very communicative and helpfull. The information also very easy to understand. Thank you !
Hi, I really enjoy joining the course. If you are not only searching for the best course material but also a supportive community , great ambience of online study and expert mentor. This is for you, Guys!
Da best. Thanks Remote Skill Academy !!!
Syarat & Informasi Lainnya
Kamu adalah:
Warga negara Indonesia dengan laptop/PC, telepon, keterampilan PC yang baik, dan motivasi tinggi.
Sesi kelas:
Live lessons: Senin sampai Jumat dari

19:00 WIB – 20:30 WIB
IDR 1,000,000
Early bird discount:
Dapatkan diskon sebesar 10% jika kamu mendaftarkan diri sebelum tanggal 27 Oktober 2022!
Kursus ini dikembangkan oleh tim ahli yang bersemangat dengan rekam jejak yang luas di bidangnya.
Kami percaya pada kekuatan berbagi pengetahuan dan pengalaman dengan murah hati, dan mentor serta pelatih kami akan meningkatkan pengalaman belajar kamu dari baik menjadi luar biasa, mendorong kamu untuk mencapai keunggulan.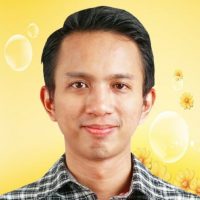 Indra Permana
Online Business Management &
E-Commerce Expert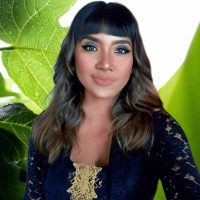 Lia Sadia
CMO at Remote Skills Academy & Thought Leadership Strategist
Salma Budiman
Digital Business Management Professional
READY TO TAKE THE FIRST STEP TO A SUCCESSFUL CAREER AS AN OBM? ENROLL NOW!