Community Manager for NFT Masterclass
To be successful in the world of NFTs it's mission critical to have a strong community, and this community needs a manager who can engage with everyone in it.
An ideal community manager is someone who is highly collaborative, a good listener, approachable and organized, with excellent communication skills to drive community engagement, connections and collaborations.
Are you interested to become a community manager in the Web3 space? Let's start by learning the fundamentals of NFT and community management!
This masterclass is developed by a passionate expert with an extensive track record in his fields. 
We believe in the power of sharing knowledge and experience generously, and our mentors and trainers will elevate your learning experience from great to amazing, pushing you to achieve excellence.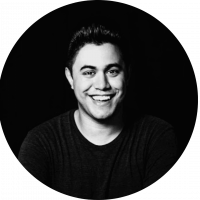 Ruanth Chrisley
Co-founder of Robomot NFT, Founder of Metarupa.com with a background in crypto since 2015 and NFT since 2017.
Fill in the registration form below and get the opportunity to become a top-notch virtual assistant!