Sponsor Indonesian youth to reskill & upskill with digital skills this Christmas!
Help students succeed with your support.
This holiday season, support Remote Skills Academy and give the gift of education. Sponsor a student or scholarship and help someone learn the digital skills they need to succeed in the remote work world. Your support will make a meaningful difference and be a valuable investment in their future. Join us in spreading the joy of learning this Christmas.
Remote Skills Academy in Numbers
How the Sponsorship Works
See What Our Alumni Are Saying
I used to work as a waiter until the pandemic hit. My income decreased and I felt uncertain about my job security. I learned about virtual assistance and was interested, but couldn't afford the courses. Then I found Remote Skills Academy's affordable Basics of Working Remotely course. I met new friends, got recommended for a job, and now work as a Customer Success Manager for a Singapore-based company. Reskilling with RSA changed my life. I have a healthier, more balanced lifestyle and plan to learn web development to enhance my skills.
I took the big step from working in a corporate job to freelancing with the help of this training. Remote Skills Academy (RSA) not only provided the skills I needed, but at the end of the training, RSA also gave me recommendations whenever they saw a suitable job pop-up. I know it's gonna be scary going from working 9 to 5 in an office to working remotely, but I can finally achieve a good work-life balance thanks to this training
Joining the RSA course introduced me to the freelance platform, and after completing the course, I decided to sign up. Now I have five clients in different countries—both individual and corporate clients. I learned the tools I needed to be agile in my project management. I encourage everyone to join this training to get more knowledge, more networks, and more opportunities.
See What Our Sponsors Are Saying
You don't need millions of dollars in the bank to start helping. You can start by volunteering your time and skills to mentor these young people, share information about Remote Skills Academy with your networks, or donate $25 to help one person reskill. That one person receives the technical skills to earn more money—impacting the livelihood of their whole family and their broader community. It's amazing how technology can transform our lives, and together we can help to catalyze this change
Livit is way ahead of its time. Remote Skills Academy, in particular, is doing great things. There is a need on both sides for employers and employees to adapt positively to working remotely. Remote Skills Academy gives people access to experts and learning from wherever they are. So to anyone out there, whether you're a business owner or someone who wants to work remotely, the Remote Skills Academy is where you want to be!
We have an obligation to help others. I welcome the opportunity to support education as it gives people more freedom. If you look at an island like Bali that is so dependent on tourism, we can see how fragile it is to rely solely on one sector. The skills and empowerment RSA provides participants with are a real gift. I'm happy to sponsor some of the students at RSA. Together, we can help more people towards freedom.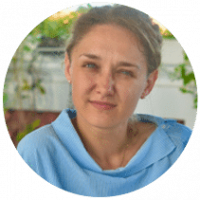 Agnes Kay
Recruitment & B2B Sales Expert, Head of Business Development at Livit


Alexandrina Danifeld
Talent Management & Acquisition Lead at Livit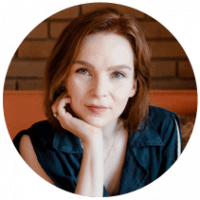 Lavinia Iosub
Founder of Remote Skills Academy, Managing Partner at Livit, & Future of Work Advocate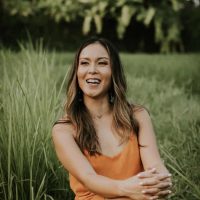 Lydia Lee
Founder of Screw The Cubicle