Low-code & Basic Coding Masterclass
Pelajari dasar-dasar coding yang kamu butuhkan untuk mempercepat kinerja kamu!
Kamu ingin menggunakan sedikit kode dalam pekerjaan kamu, tetapi tidak tahu harus mulai dari mana?
Tidak perlu khawatir! Bersama Abdurrahman M. dari Kulkul Technology, kami telah menyusun sebuah masterclass mengenai Low-code & Basic Coding yang berisi konsep, tools, serta tips dan trik ber-coding dan bisa kamu pelajari tidak lebih dari 3 jam!
Topik-topik yang akan diajarkan selama kursus:
Intro to No-code & Low-code ecosystem
What is Retool?
JavaScript for Retool
Connecting with Google Spreadsheets
Build your own CRM with Retool & Google Spreadsheets
More about interactivity in Retool: Build your own refund management system
Opportunity as low-code developer
The future of low-code
Hari & tanggal:
Kamis, 28 Oktober 2021 | 15.00 – 18.00 WIB
Kamu adalah:
Orang Indonesia dengan laptop/ PC, kemampuan PC yang baik, dan memiliki motivasi yang tinggi.
Format kursus
Kursus ini diadakan secara live melalui Zoom di hari Kamis, 28 Oktober 2021 dari pukul 15.00 sampai 18.00 WIB.
Biaya
IDR 99,000*
*Dengan bergabung dengan Masterclass kami, kamu akan mendukung seorang individu untuk membangun skills baru, reskill, dan upskill dalam remote work dan kelas terkait teknologi.
Kursus ini dikembangkan oleh seorang trainer dengan rekam jejak yang luas di bidang Coding.
Kami percaya pada kekuatan berbagi ilmu dan pengalaman, dan trainer kami akan  mendorong dan membantu kamu untuk mencapai kesuksesan.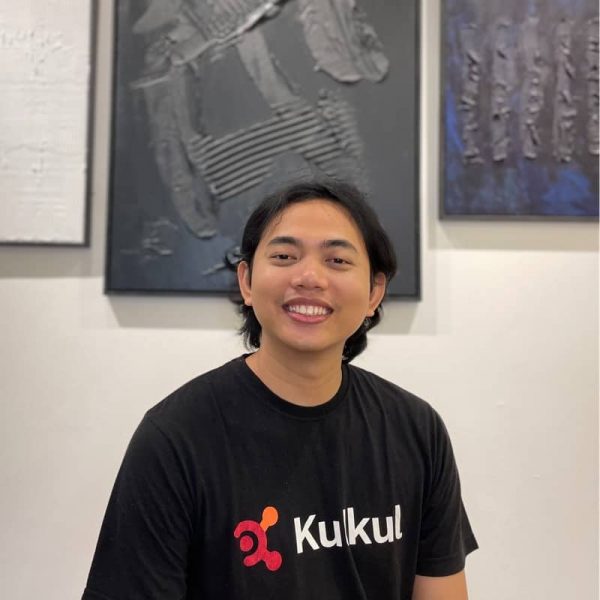 Abdurrachman M.
Software Engineer & Founder Kulkul Technology
Fill in the registration form below and get the opportunity to become a top-notch ads master!
Other past online courses
Remote Work 101
Achieve familiarity with the remote work setup and become a proficient user of some of the most popular tools and systems involved in working online, irrespective of the industry. Gain confidence and a network that will support you in going to the next level.
No-Code Web Design Journey
An expert web designer will teach you how to become a web design freelancer without writing a single line of code. You will learn how to get clients, how to use WordPress and create from scratch a portfolio website without writing code.