Halo! Irene, Volunteer Remote Skills Academy (RSA) kembali hadir di sini untuk menceritakan bagaimana sebuah online course bisa mengubah hidupku! 
Hari ini, I feel a little bit mellow when I posted about fresh start. I planned to post something about motivational content when Super VA Bootcamp started, tapi saat mulai buat konten story itu, tiba-tiba seperti ke-flashback aja ke bulan Maret saat Virtual Assistant Course dimulai. 
Mudah-mudahan teman-teman yang membaca tulisan ini and in the phase that relate to this writing, bisa termotivasi to make a fresh start whatever it is. 
Let's start dengan giveaway #KartiniRemote di RSA untuk memperingati Hari Kartini dulu ya. To be honest waktu ngetik caption itu berasa nyesek aja gitu rasanya. I delayed to post it because i feel like… ko sedih gini sih vibesnya kalau diposting. Sampai aku liat postingan feed RSA mengenai #KartiniRemote dari Mba Nissa Muluk yang ngena banget di hati. At least for me yaaaaaaa! Dan akhirnya termotivasi lagi buat di post aja.
Lalu back then when I submitted pendaftaran untuk Virtual Assistant Learning Program, at that moment I was really not in the good state. Secara keuangan saat itu memang cuma pegang pas banget buat bayar kursus ini dan mental lagi down parah, lagi sering-seringnya nangis tanpa alasan almost every day. 
Ya ada sih alasannya… tapi memang self-esteemku lagi hancur, bubuk.. sebubuk-bubuknya. I just felt that I am full of failures. Actually that was not the lowest point of my life sih ya, tapi memang lagi merasa I am not enough for my self, my daughter and my family. I was like… I am just a burden for anyone, worthless and no value, bahkan untuk daftar kursus aja maju mundur, jiper duluan… AKUUUUUU GAAA PEEEDDDEEEEEEE ketemu orang-orang baru! Buat aku yang lagi down banget mentalnya tuh menyeramkan sangaaatttt, sure loh beneran nggak lebay!!!!!
Long story short dimulailah kursusnya, day by day dijalani penuh dengan ketegangan apalagi kalau sesi live Zoomnya ya, overthinking aja bawaannya. Tapii… saat recorded session aku tuh santai aja, happy ngerjain assignments yang dikasih. Ada rasa percaya diri aja, aku kayak ngerasa lebih motivated, bangun tidur lebih semangat lohhh. I was like nemu purpose lagi aja setiap bangun tidur.  Sampe akhirnya nggak kerasa udah selesai aja kursusnya, agak kerasa aku tuh lebih ceria dan nggak ada acara nangis nggak jelas selama sebulan itu!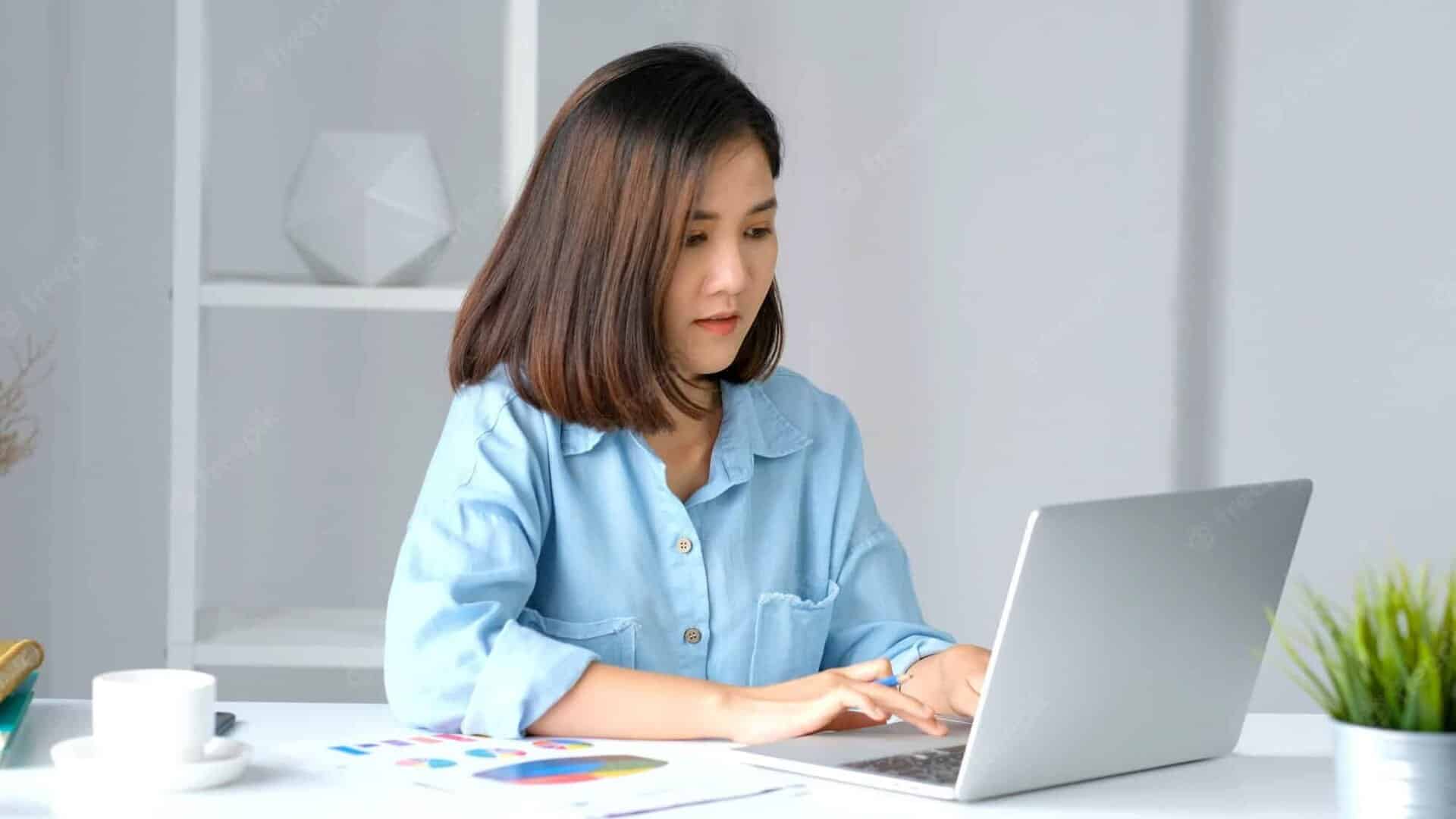 In the last day of the course ada Mba Lia menginformasikan bahwa RSA buka peluang buat student untuk menjadi Volunteer/Internship. Udah nggak pake mikir lagi, apply aja buat jadi Volunteer. Ko nggak Intern? iya, karna kan lagi nggak pede say haha… ngerasa nggak mampu. Dan sampai sekarang masih di RSA, dan aku nggak nyesel join RSA (many thanks to the Hail Queen Lia Sadia) walaupun ya kadang absen juga ya karena kesibukan lain juga, hihi…. 
By the way… Do u believe that I am now healed and happy? Like… for real? Healed karena kursus? Yess… beneran, eh nggak juga sih ya kadang juga masih suka down tp ga separah sebelum join RSA! Tapi at least gue HAPPY……. Sejak mengikuti kursus dan menjadi Volunteer untuk RSA, ketakutan, kecemasan aku bertemu orang baru di luar sana pelan-pelan hilang. Diawali dengan aku kembali pede ke mall lagi sendiri. IYA KE MALL DOANG SEMPET NGGAK PEDE! Mending ya ke mall, ke minimarket aja sempet nggak berani, ke sekolah anak juga nggak mau, haha… Parah emang ya! Dari situ aku mulai pede lagi ambil kerjaan dan ambil tanggung jawab yang lebih besar kebetulan di Bandung juga dan kerjaannya nggak full remotely, tapi hybrid karena berhubungan dengan orang-orang yang masih konservatif, kalau mau bahas/discuss sesuatu tuh harus meeting offline, karena masih suka miskomunikasi. 
Back to Mba Nissa Muluk said for #KartiniRemote, " 
"Modern-day Kartini is women who are eager to learn and upskill (or reskill) themself no matter what stage of life they're in….."
So… Calling out to other women di luar sana yang lagi merasa di bawah and you like to learn something new, start to take an online course from now on! No matter what course you will take, as long as u feel happy and motivated, just go.. Keep on going! I can finally say that an online course is my new way of healing, it works for me! hahaha… eh tapi healingnya nggak semata-mata segitu aja ya. Ada proses juga, melawan diri sendiri itu yang paling sulit. I learned that the only one who can heal you is YOURSELF. Harus dimulai dari diri sendiri dulu untuk mau berubah dan grow. Mindset is everything! 
The thing you must remember, healing is a process… a journey that involves accepting ourselves, then understanding you need to let go. Someone said to me: "To start something new, you have to let go all the old things and events". Then I slowly understood that I need to release all the things from the past year that has caused any negative attachment. I welcome new lessons and new opportunities to grow mentally, spiritually, and emotionally. In order to fly, you must let go what burdens you, right?
Kadang… hal kecil tuh merubah banyak hal dalam hidup kita loh. And I feel grateful dan appreciate my self for what I achieved now yang menurut orang lain bahkan orang terdekat kita tuh nggak penting. 
For me, join an online course is not only for upskill or reskill, but to heal as well. It's my moment to finally reclaim my self again that more valuable than any other things in my life. 
So…. What about you? What is a fresh start for you? 
Daftar kursus Remote Skills Academy sekarang juga, dan ubah hidupmu.