Nama saya Salma Budiman, setelah selesai menempuh studi Teknik Lingkungan saya bekerja di sebuah perusahaan manajemen energi di Jakarta. Keseharian saya dulu bekerja seputar pembuatan proposal teknik, perencanaan proyek dan melakukan presentasi kepada calon klien.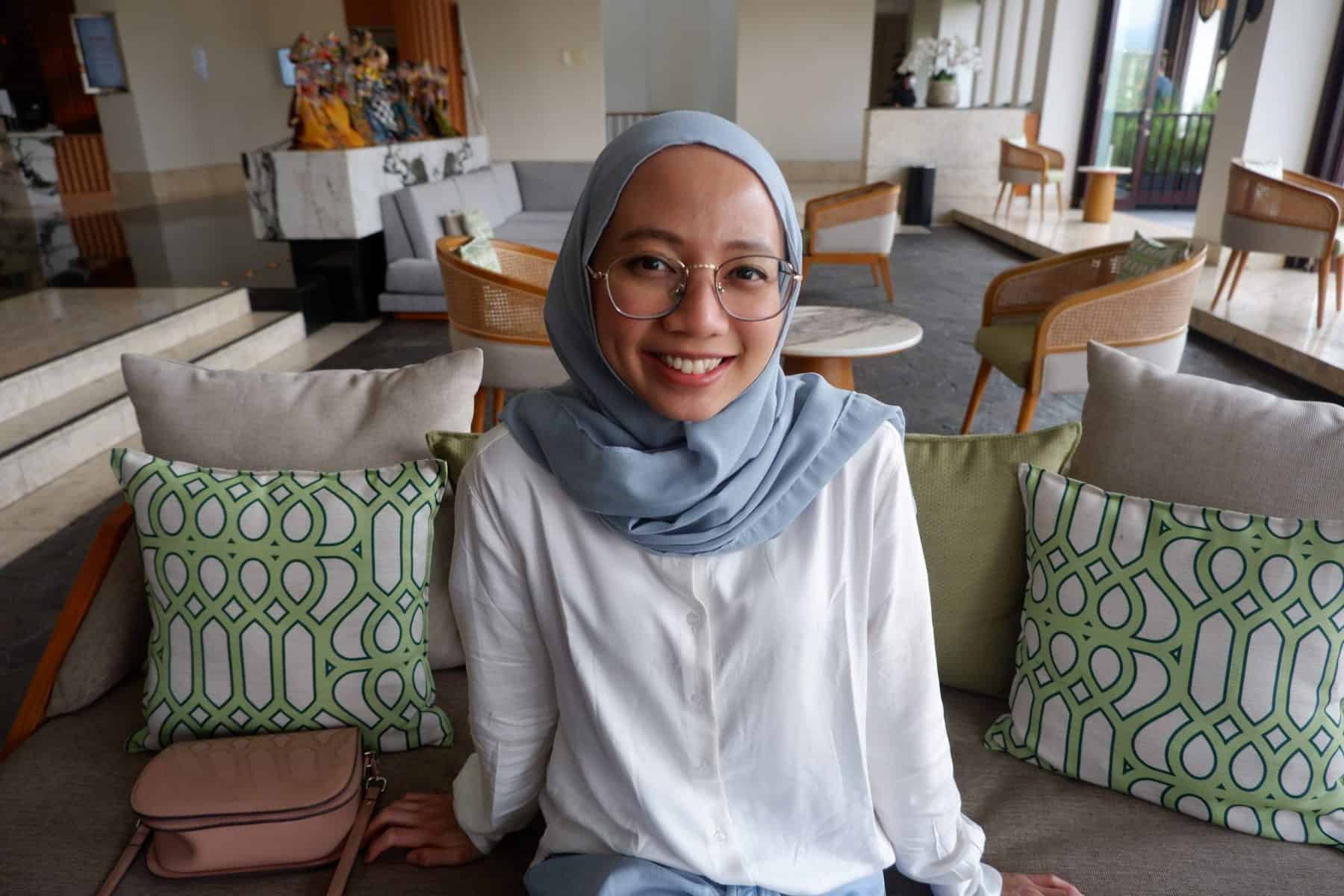 Awal tahun 2016, suami saya pindah tugas ke Bandung. Karena saya masih ingin bekerja, saya memberanikan diri untuk meminta izin kepada kantor agar diizinkan bekerja dari rumah di Bandung dan kantor mengizinkan. Di tahun 2016, konsep bekerja dari rumah bukan sesuatu yang umum seperti sekarang, saya sangat bersyukur kantor saya mengizinkan. Saya berhenti di akhir tahun, karena satu dan lain hal.
Dari pengalaman yang sebentar itu, saya jadi terpikir untuk berkarir secara remote supaya bisa bekerja dari rumah sambil menemani putri kecil saya. Kebebasan mengatur jam kerja, bisa bekerja untuk banyak perusahaan di dalam dan di luar negeri, membuatku semangat untuk bekerja dari rumah.
Mulailah saya mencari banyak informasi seputar bekerja dari rumah dengan membaca buku, mencari informasi di internet, dan bergabung di komunitas Digital Nomad di Facebook. Akhirnya pengalaman pertama datang dengan bekerja sebagai Independent Contractor di Appen.
Pada Agustus 2020, saya mengambil kelas di Remote Skills Academy by Livit. Jujur, ketika saya daftar kelas Online Business Management, saya sama sekali tidak tahu apapun tentang itu. Yang saya tahu dan yakini, bahwa kelas ini akan memberikan banyak informasi tentang bekerja secara remote.
"Remote Skills Academy memberi saya sebuah komunitas yang sangat berharga, tidak hanya untuk tempat untuk mencari ilmu, menjalin networking, tapi juga telah menjadi sebuah keluarga bagi saya".
Saat ini saya bekerja sebagai Executive Assistant di sebuah perusahaan bidang Beauty & Wellness. Saya bersyukur telah banyak membantu beberapa bisnis dari berbagai belahan dunia dengan bekerja dari rumah selama 4 jam saja sehari. Yang saya pelajari, saat kita memulai sesuatu yang baru, pasti perjalanannya tidak mudah, tapi kita harus tetap yakin untuk terus maju dan terus belajar.
"Focus on creating the best version of yourself and your future :)".
Kisah di atas adalah kisah Salma Budiman, alumni Remote Skills Academy by Livit.
Mulailah karir kalian di dunia remote work sekarang. Virtual Assistance Recorded Online Course dari Remote Skills Academy sudah bisa dibeli dan diakses melalui bit.ly/rsaonlinevac
Kirim email ke lia@liv.it untuk mengetahui lebih lanjut bagaimana cara memberikan beasiswa bagi anak muda Indonesia melalui Remote Skills Academy by Livit.