This summer, I have received the great opportunity to have an internship with Remote Skills Academy (RSA).
*This post is written by Remote Skills Academy's Robomot NFT's Community Manager Intern from Princenton University, Nelson Sinarya
Specifically, I was creating content for RSA's Instagram and Twitter accounts, and also becoming a Community Manager for RSA's latest project: Robomot NFT.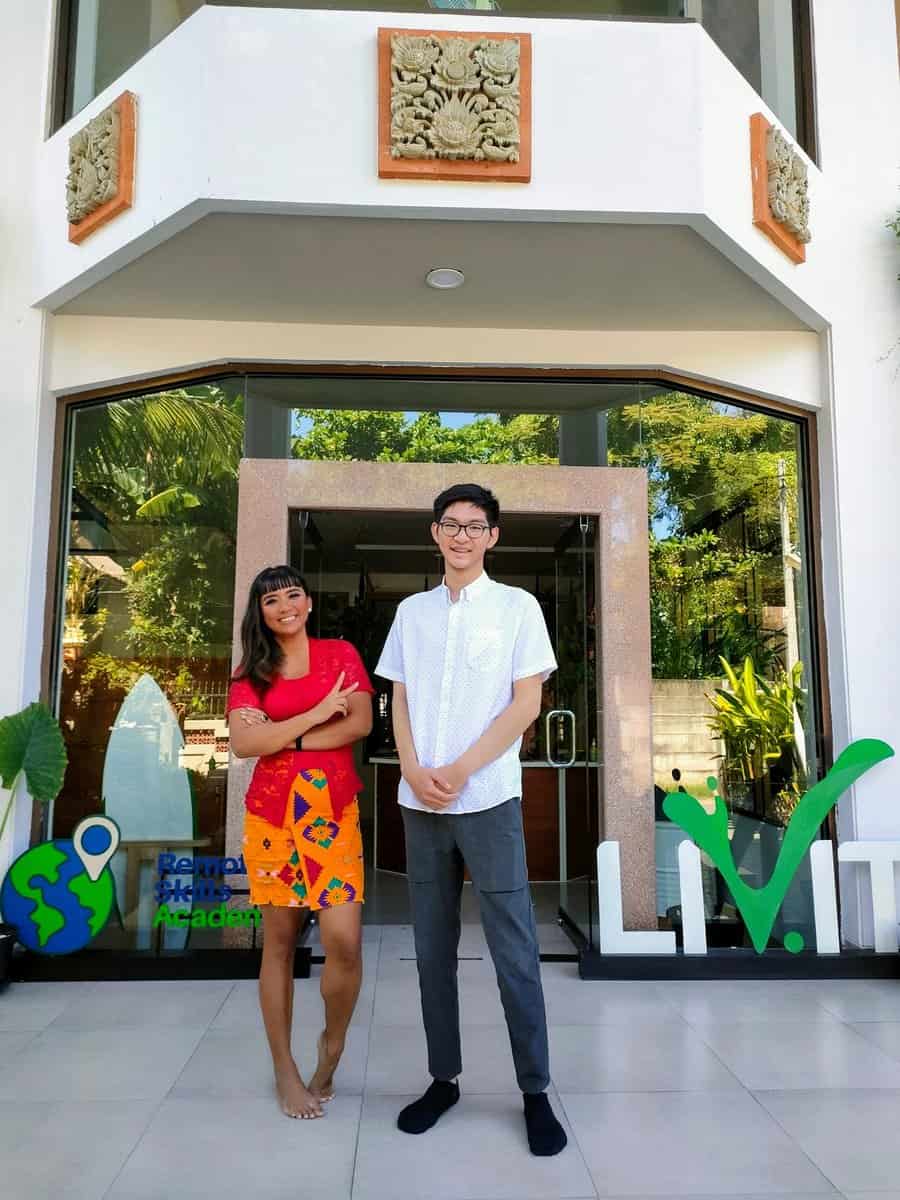 Throughout these two months, I have been working on growing Robomot's Twitter community. I sought to find ways to increase our Twitter account's engagement rate, explored ways to get higher likes, and searched for methods to get our number of followers up.
Through artist collabs, multiple community partnerships, and a consistent tweet schedule, I have managed to increase our number of followers by 230%, from 290 followers in the beginning of my internship, to nearly 1K now. But beyond these numbers, I have also experienced a working environment like no other.
Lia, the CMO of RSA, was my mentor throughout my internship, and must I say, the best mentor I could have asked for. I remember it being the first day of my internship when she gave me marketing strategy slideshows used by world-renowned companies. It was extremely fascinating to see a 'behind the scenes' glimpse of how these global companies portray themselves in the public's eye.
There was so much more to marketing than I previously thought: umbrella message, content pillars, tonality, campaigns, the list goes on. It is from here that I created my own marketing strategy for Robomot NFT, which became the backbone of my internship.
Despite me bombarding Lia with questions all day long, she was always there to support me, patiently answering all my questions and guiding me through any issues I have. Throughout my 2 months, I spent time creating RSA instagram reels, co-worked with her in Sanur, did walking meetings, and had sunset meetings on the beach with her. With her many accolades as a successful entrepreneur, she is an inspiration, and it has been an honor to work with her.
One of the things that I found interesting about this internship was the hybrid structure. While I was able to get a lot of my work done by doing deep work in the hub, I was also able to travel to Canggu to meet Lia, while also attending Web3/NFT events and workshops in places like the T-Hub. I was also able to attend many mini workshops led by professionals from Livit (one of my favorites is Lia's presentation on Product Market Fit).
These mini workshops really gave me a glimpse of what entrepreneurship is like, something I hope to do in the future. Additionally, I've also enjoyed every second of Livit's Wednesday events and sundowner. Every Wednesday, we would have an innovation meetup led by Marvin. This is then followed by a casual sundowner on the hub's rooftop; a perfect way to network, get to know new people, and learn their latest entrepreneurial projects!
The 2 months of my internship went through like a breeze. I cannot believe that I am sitting here, writing this article, as I am wrapping up my internship, preparing to go back to the US to continue my studies at Princeton. I would like to thank everyone in the RSA and Robomot team — Lia, Raymond, Chalsie, Agnes, Ruanth, and Tommy — for making this internship happen. Hopefully when I visit Bali again in the future, I can stop by the hub and say hello!